Blend
(vintage 2015)
100 % Chardonnay,
Dosage : 7g/litre
Description
The Champagne displays a luminous, satiny and fairly dense, pale yellow gold colour with deep green-yellow highlights in the glass. It is crossed by fine and vivid bubbles that feed a persistent collar. The visual sensation indicates richness and full of nuances.
The first nose is delicate, creamy, evoking soft chalk, iodine, mint, hazelnut. Radiant generosity thanks to the long period between disgorgement and shipment, with a 6 to 10 months storage in the cellar of the house dug in 1795. When aerated the Champagne evolves towards outstanding aromas of white fruits, citrus fruits, almond and hazelnut, highlighted by a life-giving breath, iodized and mentholated. Later, generous scents of honey and pastries delight us, results of 5 years of patient ageing on laths of the bottles, before riddling and disgorgement.
The contact in the palate is supple and fresh, with a creamy and melted effervescence. Joyful vitality at the opening, thanks to the rigorous selection of the first juices (cuvée) purer during the soft pressing of the grapes, driven by a bright minerality.. The mouth becomes gourmet, ample and creamy, reinforced by the dosage with 8 g/L of sugar added at disgorgement.
The finish unfolds like a lace, an example of refinement where the age-old know-how meets an exceptional vintage.
Mille Or 2012 is a haute couture Champagne, both classy and seduceur, a great companion for intense moments and exceptional dishes.
Harmonic suggestions
Enjoy and share your Champagne from a temperature of 10 °C (50°F), in a slender and curved glass, with the following pairing ideas :
Sea bream ceviche marinated in coconut milk and lime zests
Scallops roasted with sesame
Back cod with smoked salt, parmesan gnocchi, green asparagus and white butter
Roasted fillet of sole with blond butter, small cockles and hodgepodge of peas
Turbot fillet, mashed potatoes and creamy juice of snow peas, bacon chips
Sole fillet with saffron cream
Poached breast of plump fattened chicken with chanterelle sauce
Comté cheese refined 24 months
---
Awards :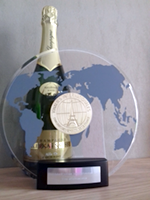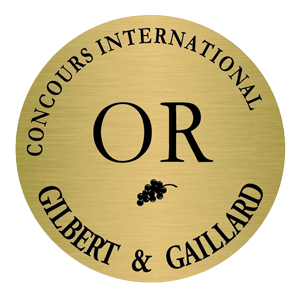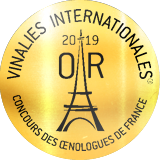 Vinalies international competition 2017 : Gold medal
Trophy for the best sparkling wine at the 2017 Vinalies International competition.
Gilbert & Gaillard international competition 2017: Gold medal
Vinalies international competition 2019 : Gold medal